It is our vision to be "Your most convenient partner" for our customers. We want to be the best partner they have. To achieve this, we rely on our three enablers agility, entrepreneurship and clarity.
Agility: We´re proactive
We offer tailor-made products, concepts, services and solutions to meet the needs of our customers and end consumers in Europe.
We act quickly and proactively.
We try out new things and drive innovation.
Entrepreneurship: We assume responsibility
We act responsibly.
We come up with ideas – and rapidly put good concepts into practice. The commercial success of our customers is what drives us.
We want to be successful in the long term – and get better and better.
Clarity: We deliver on our promises
Our customers can fully rely on us at all times.
We systematically pursue our guiding vision of being "Your most convenient partner" for our customers – and everyone knows how and what they need to do to achieve this goal.
We're one team.
Hello, Hola and Grüezi - Intro & Country Description
With six countries, 4,800 employees and 91,000 points of sale, our logistics, wholesale and retail enablement portfolio knows no boundaries. Whether in Austria, Spain or Switzerland, customers everywhere appreciate our high quality standards.
Lekkerland Germany was founded in 1960 as a merger of various confectionery wholesalers. Today, Lekkerland Deutschland GmbH & Co. KG, with a turnover of 7.6 billion euros (2017) and 2,647 employees, is the largest national company in the Lekkerland Group and offers its customers a wide range of products, flexible logistics and tailor-made services. Lekkerland Deutschland supplies tobacco products, food-to-go, non-food products, beverages, electronic value and much more to around 57,200 points of sale. Customers include petrol stations, kiosks, convenience stores, bakeries, food retailers and quick service restaurants.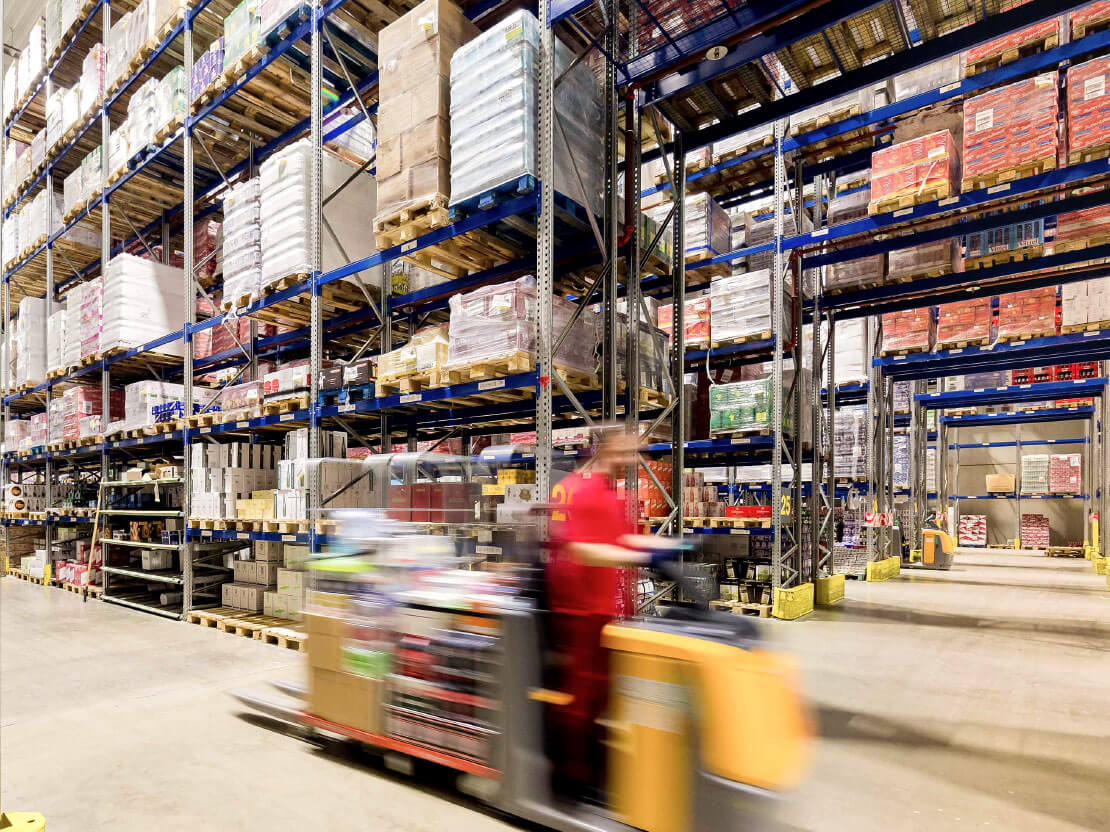 The Lekkerland Group has also been active in Austria since 2005. Lekkerland Handels- und Dienstleistungs AG Österreich supplies over 3,500 sales outlets with a full range of confectionery, beverages, snacks, convenience ranges, fresh products, telephone cards and non-food items. The company has 152 employees and achieved sales of 113 million euros in 2017.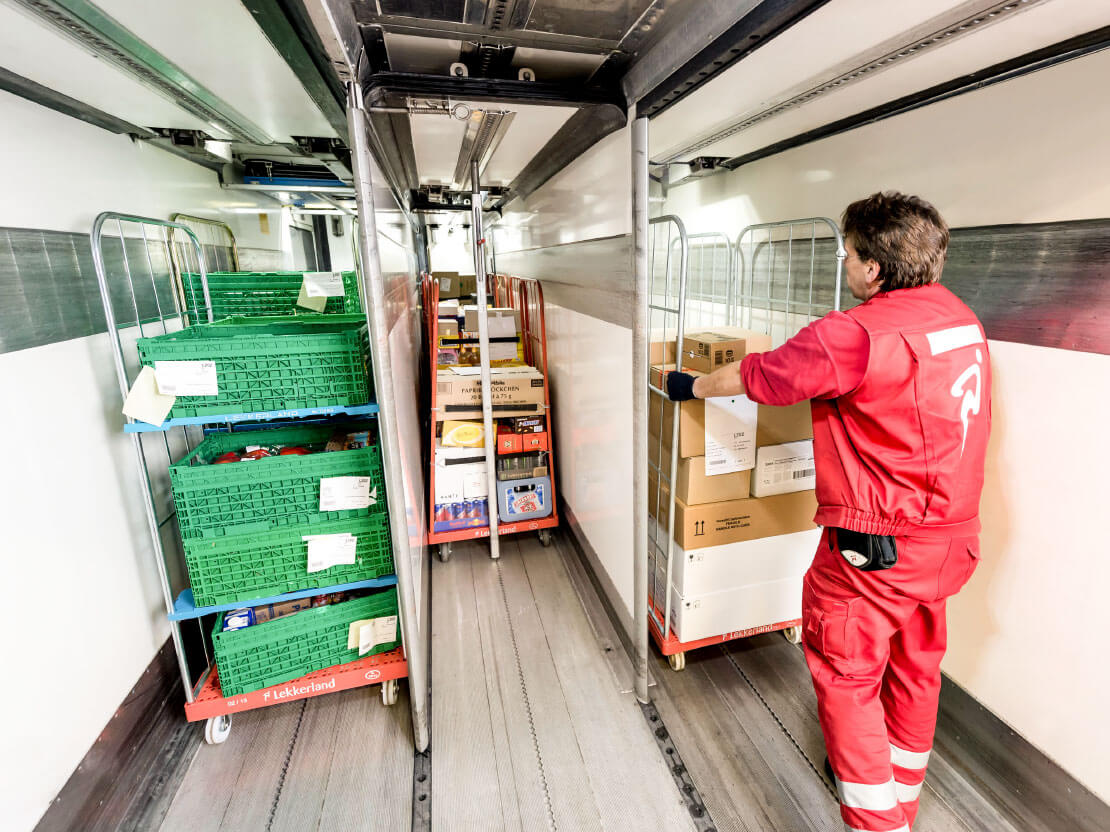 Lekkerland has been represented in Switzerland as an independent company since 2004. Lekkerland (Schweiz) AG supplies and services around 3,400 sales outlets - mainly petrol station shops, railway station shops and motorway service stations. The range includes confectionery, food, beverages, fresh and ultra-fresh products, non-food, pet food, drugstore articles and tobacco products. In 2017, the company achieved a turnover of 658 million euros.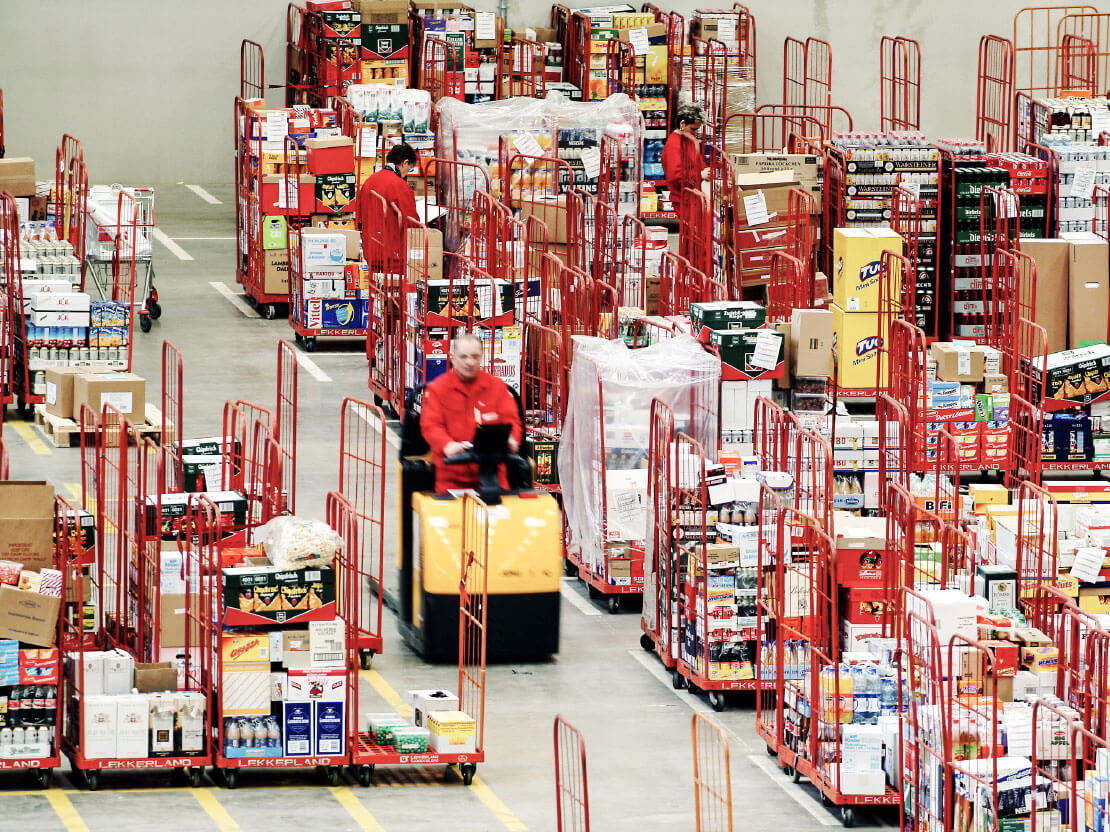 The Netherlands is the birthplace of Lekkerland - it was here that wholesalers joined forces for the first time in 1956 to form a group called "Lekkerland". Today, the Lekkerland Group is represented in the Netherlands by three companies: Lekkerland Nederland BV, Lekkerland Vending Services B.V. and Convenience Concept. Lekkerland Nederland BV is the second largest national company of the Lekkerland Group and achieved a turnover of 2,332 million euros in 2017 with 683 employees. The full-service partner supplies around 8,800 sales outlets with confectionery, beverages, snacks, fast food, fresh products, tobacco products, non-food articles and telephone cards. Lekkerland Vending Services B.V. has been active in the Belgian and Dutch vending machine business for 14 years. The company operates around 8,200 vending machines in the Benelux region.
To Lekkerland Vending Services B.V.
To Convenience Concept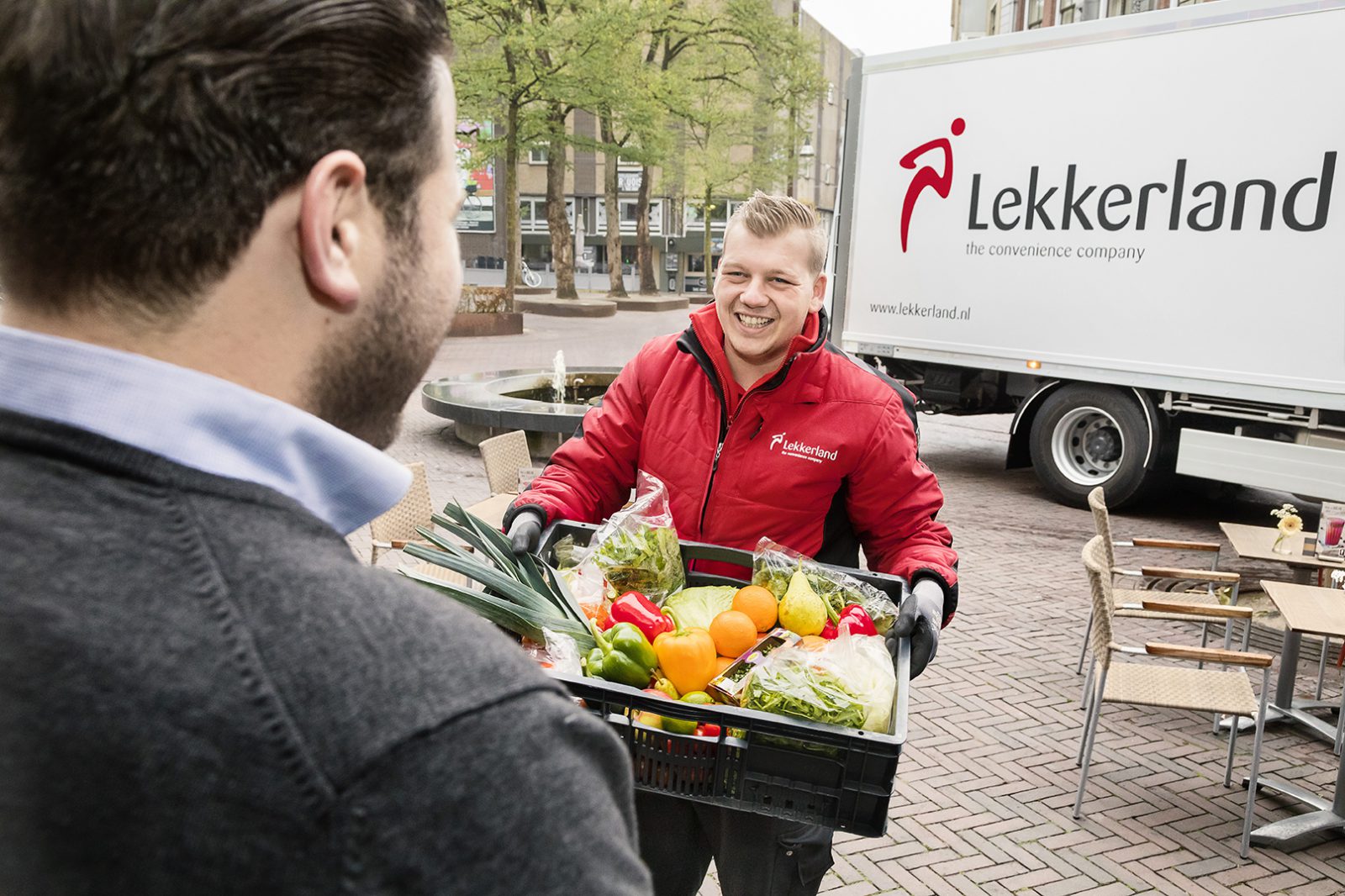 In Belgium, the Lekkerland Group is represented by Conway The Convenience Company België. As a wholesaler, Conway Belgium supplies 5,500 retail outlets with sweets, fresh products, beverages, tobacco products and telecommunications products. The frozen food business is in the start-up phase. Conway Belgium has 391 employees and achieved sales of 1,520 million euros in 2017.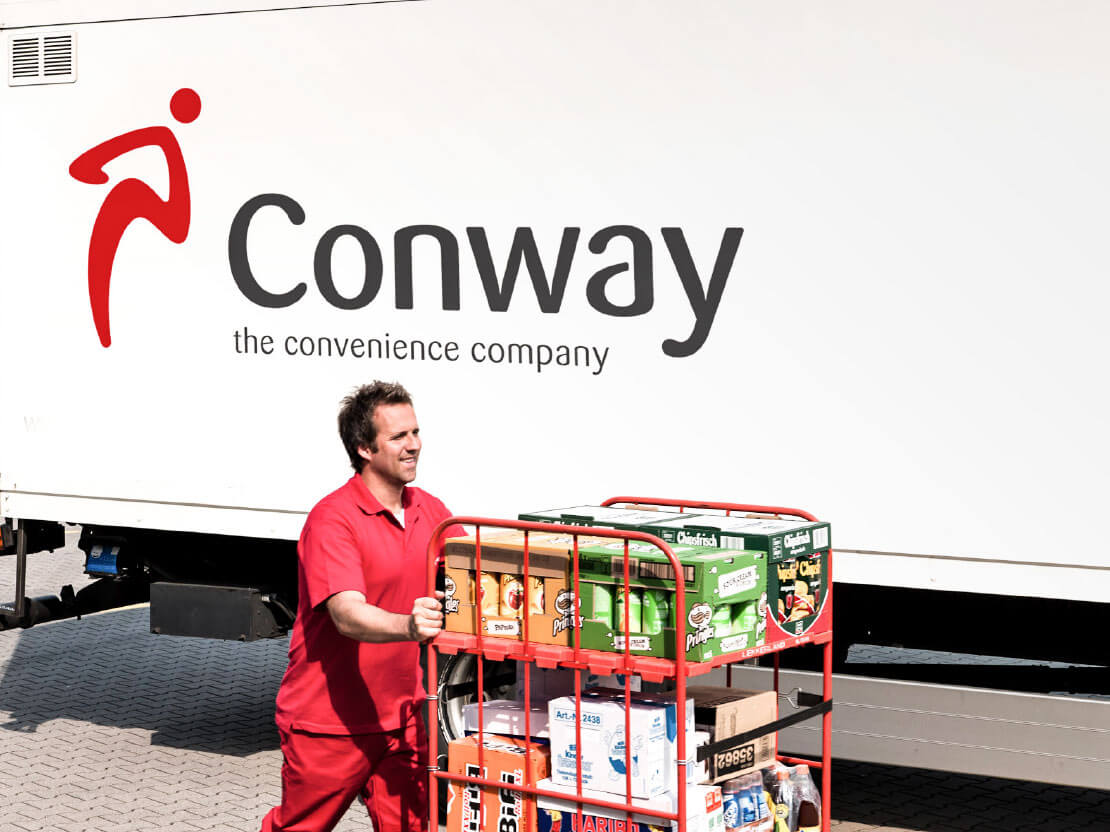 The system gastronomy experts of the Lekkerland Group are based in Spain. Conway S.A. is a full-service partner for all distribution channels in the food service and system gastronomy sector and achieved a turnover of 521 million euros in 2017. The wholesale company's product range includes chilled, fresh, frozen and dry foods, confectionery, beverages, snacks, non-food, tobacco and telephone cards.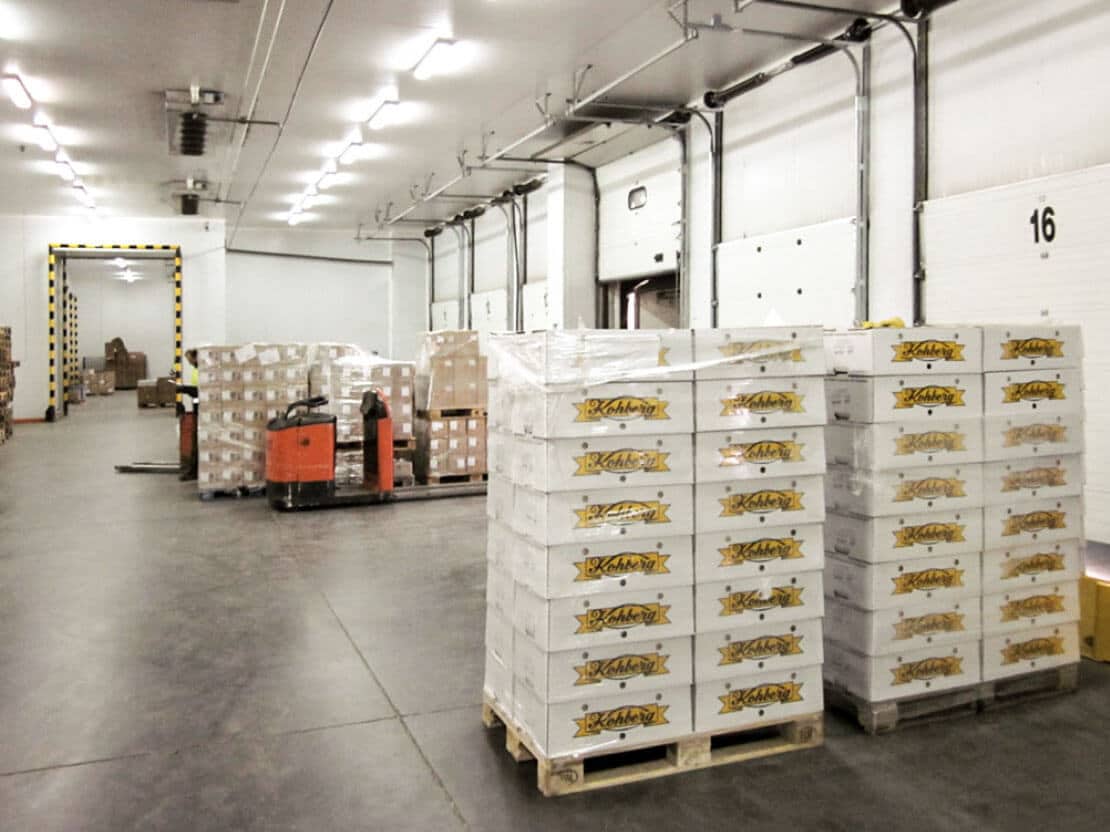 Board of Management of the Lekkerland Group
In October 2017, Dr. Jochen Großpietsch (41) joined Lekkerland as Chief Supply Chain Officer and has been responsible for logistics, quality, facility management and digitisation since then.
"Lekkerland has very mature logistics. We manage with high efficiency to map very complex requirements."
Patrick Steppe has worked for Lekkerland for 18 years, and since 2016 he manages the Lekkerland Group and all its subsidiaries as Chairman of the Board of Management. The 51-year-old is responsible for Strategy, Business Development, Sales/Marketing, Purchasing, Category Management, Human Resources (HR) and Communication.
"Our goal is clear: we want to be 'Your most convenient partner' for our customers."
Since 2013, Dr. Edgar C. Lange has headed the finance department of the convenience expert. The 54-year-old is responsible for Finance, Controlling, Treasury, Legal, Auditing, Risk Management / Internal Control System (ICS), IT and Mergers & Acquisitions (M&A).
"We clearly align our processes and solutions to be as simple and practical as possible for our customers. That's why we work consistently on our process and IT landscape."
On all sales channels. Europe-wide.
In addition to Lekkerland AG & Co. KG and the six national companies, the Lekkerland Group also includes other strong subsidiaries, shareholdings and brands. Each partner supports us in delivering perfect logistics solutions for our customers. How? You can read it here.
History of Lekkerland
From Confectionery Wholesaler to Foodservice Expert
The Lekkerland Group has a long tradition that began in the Netherlands in 1956. Several independent confectionery wholesalers merge to form a group with the name Lekkerland – in order to be able to supply their customers even better and faster. Only four years later, ten wholesalers sign the founding document of Lekkerland Germany. Their business: the supply of confectionery – primarily for petrol stations. At that time there was little to be guessed of fresh products in petrol station shops, the shelves were firmly in the hands of chocolate bars, gummy bears, sweets & Co.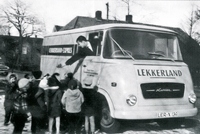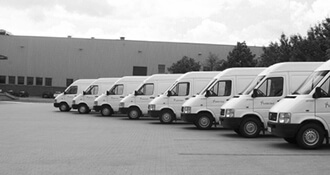 Over the next decades the company grew internationally – Switzerland, Austria, Spain and Belgium were added as national companies. What began as a merger in Germany and the Netherlands now develops into a transnational group of companies – with changes in corporate law: in 2007, the German business and the holding company are separated. The holding company becomes today's Lekkerland AG & Co. KG, which forms the umbrella for all national companies.
In the following years, the food service sector becomes increasingly important in all Lekkerland companies. The aim is to bring fresh products to the shops for a quick and tasty snack-to-go and to meet the needs of consumers with suitable products and services. Lekkerland Deutschland is awarded the German Logistics Prize of the Bundesvereinigung Logistik (BVL) in 2013 for its successful fresh and frozen food logistics concept. One year later, the Lekkerland Group rolls out the concept of multi-temperature logistics in all national companies.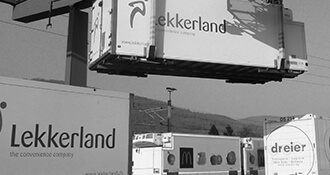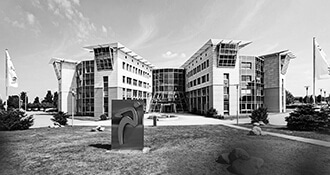 In 2012, the entire group of companies jointly develops a new strategy. "Convenience 2020 – Agenda for Success" accompanies Lekkerland to this day and sets the company's development direction.
In 2017, the growth strategy was adapted to the constantly changing customer needs – the focus is on the customer experience: a central success factor for Lekkerland and its customers. Lekkerland's aim is to make working with customers at all contact points as easy and convenient as possible for them – in short: to be "your most convenient partner" for your customers.
What does this look like in practice? This way…