A large selection of fresh products such as salads and wraps. A complete, integrated bakery. A design made of wood and steel elements, which is based on modern gastronomy concepts. And charging stations for cell phones and free WLAN. These are just some of the special features of Frischwerk, the unique concept for filling station stores from Lekkerland.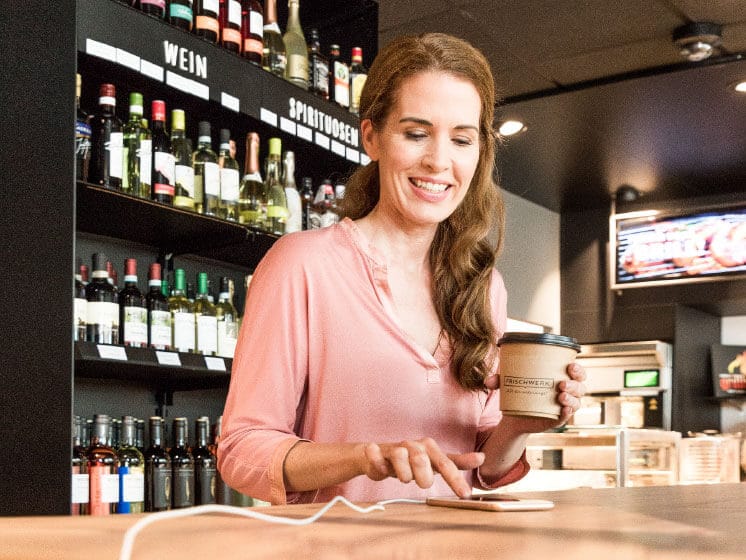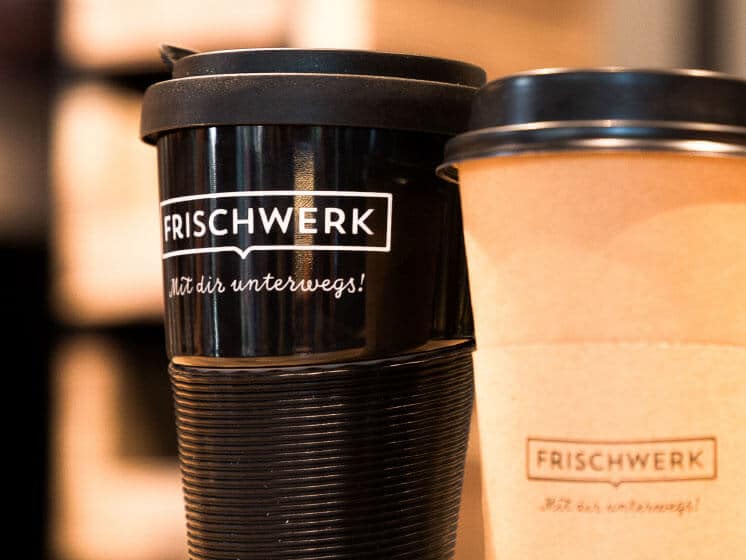 Costumer centricity
The needs of consumers have always been at the heart of Frischwerk's development.
Anyone who wants to eat or drink something on the road is spoilt for choice today. Snacks and drinks to take away are available on almost every street corner. For your gas station store to stand out from this variety, it must offer an exceptional customer experience: from service, product selection and prices to ambience. With Frischwerk, the holistic filling station store concept from Lekkerland, you will inspire your customers. Because with the modern design made of wood and steel, the separation between the classic "fuel and tobacco" and food service areas and the large selection of fresh snacks, Frischwerk optimally meets today's consumer requirements. No wonder: Intensive surveys and in-depth interviews with consumers are an essential basis of the concept.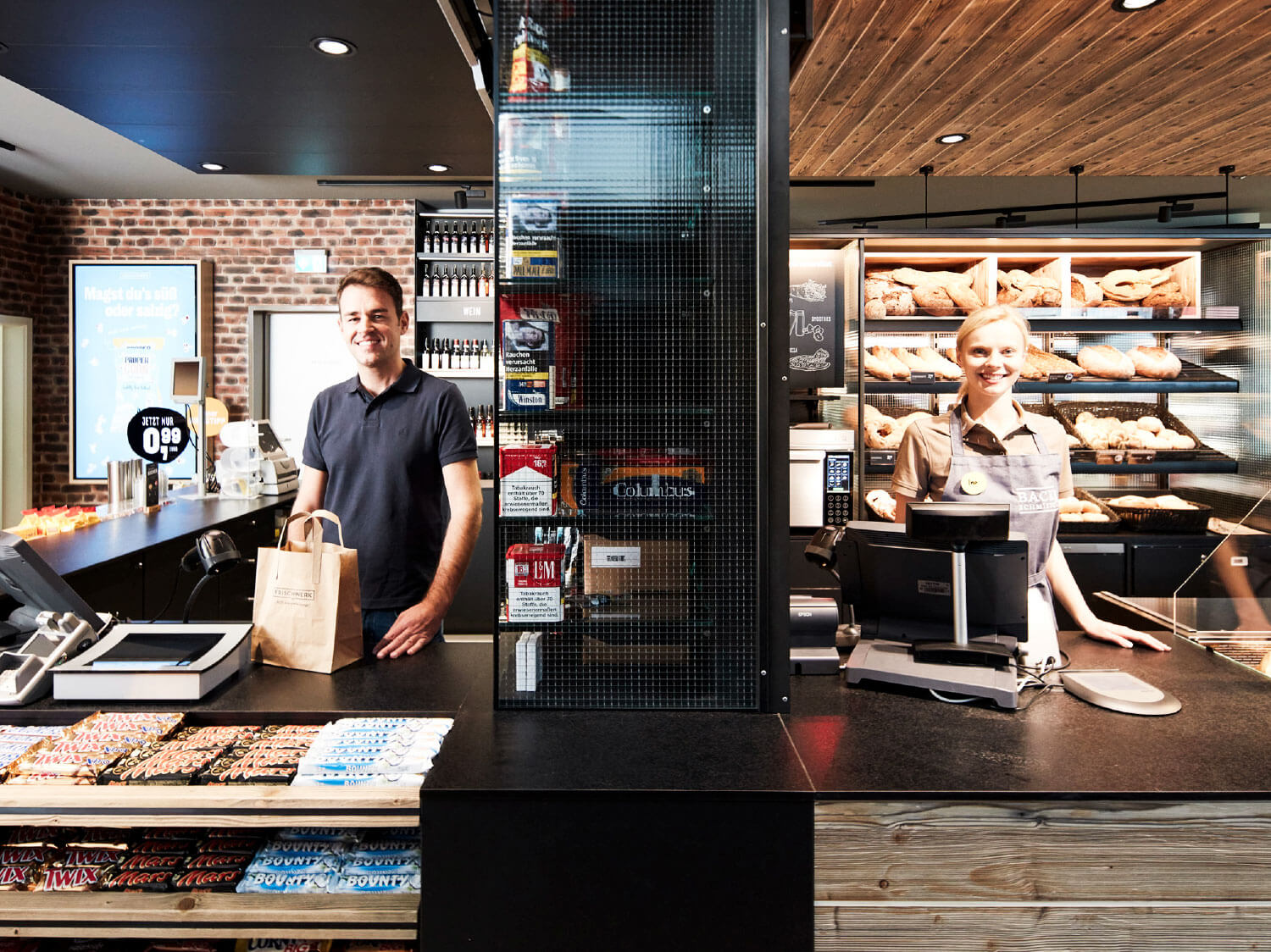 Decorated
The pilot phase of the Frischwerk concept is currently underway, in which Lekkerland is cooperating with various mineral oil companies. Experience to date has shown Frischwerk is worthwhile! The sales of the pilot locations are developing positively – in the food service sector, there are even high double-digit increases as a rule. And Frischwerk is not only really well received by consumers and store operators – but also by industry experts: The trade magazine "Convenience Shop" awarded the pilot store in Aalen the title "Shop of the Year" in the category "Petrol Station/Restation Area" in 2018. In 2017 the Frischwerk concept won the "International Convenience Retailer of the Year Award – Honorable Mention" in the category "small formats" – as the first German convenience format.