Lekkerland: a European employer.
Around 5,000 Lekkerland employees in six countries with a common objective: to make our customers successful using our products, services and bespoke solutions.
Jobs within the Lekkerland Group are as diverse as the people who work with us. It doesn't matter whether they are drivers, route planners, IT experts, lawyers, order pickers or purchasers: we want to be "Your most convenient partner" for our customers!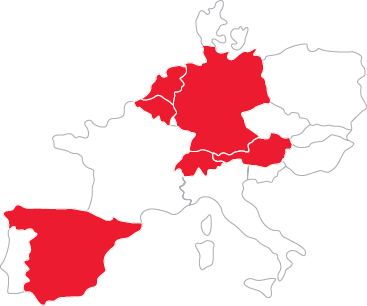 Entering. Doing. Rising up.
Who better to tell you about working at Lekkerland than our employees themselves? Read their own experiences of how they support our customers and what is special about "Team Lekkerland" for our employees.
Through the Lekkerland world to the head of convivo – the experiences of Tinneke Gies
Read more
European job offers
Do you also want to make something happen and become part of the Lekkerland team? We may have a suitable position for you here!